Legal Briefs: President Hinckley death threat, Phoenix temple, Int'l Day of Service, Bomb Scare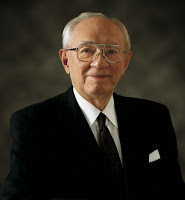 FBI: Former LDS Church President Gordon B. Hinckley had his life threatened. ABC 4
Phoenix Mormon temple issue still "on the table" for coalition, LDS Church leaders. AZ Central
Don't forget that this Friday, January 22nd. is the International Day of Service. Whether you live in an area where you can participate with an organized J. Reuben Clark Law Society student chapter event or if you have to do something by yourself. Make it a day to remember and do something that will make the world a little better place!
Suspicious package (appeared to be a bomb) was left at an LDS Church meeting house in Menifee, California. KCAL 9
---
Legal Briefs: Land Purchase, Harry Reid, Anti-Mormons, Missionary Killer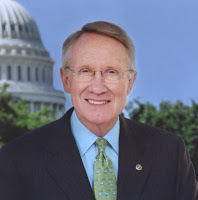 LDS Church acquires 13 acres of land in downtown Salt Lake City, Utah. Deseret News
Senator Harry Reid of Nevada is named 2009 Mormon of the Year. St. Louis Post (No, I'm sorry to report that this is not a joke).
Anti-Mormon Vandals target a Sacramento, California area family. CBS
A Virginia Circuit Court judge denied James Boughton Jr's appeal for a new trial. Boughton shot two Mormon missionaries in January 2006. Elder Morgan Young was killed and though his companion Elder Joshua Heidbrink was also shot, he did not die. Boughton sought a new trial based on alleged juror misconduct. Virginia Pilot
---
Legal Briefs: Mormon uprising, Philadelphia Mormon Temple, Rex Rammell
Fraud suspect in Mississippi claims he can stop an Obama overthrow plot and Mormon uprising but only if he's freed. Fox8.com
Philadelphia city officials review plans for the proposed Mormon temple. KYW 1060 Below is the street view of where the LDS Temple is to be built.
Idaho gubernatorial candidate Rex Rammell's (Mormon) call for a private meeting with Mormon elders has drawn national attention. Standard Journal
---
LDS Church to Work with Phoenix Temple Opponents
Mormon Church officials announced Monday that they will work with the Phoenix residents opposed to the proposed temple. Phoenix residents gathered more than 16,000 signatures–enough to qualify for a referendum. Once all the signatures are verified the city council will reconsider the temple zoning issue, if the city council upholds its decision to allow the zoning variance the issue will go before voters in the 2011 General election.

Even though some residents are against the temple the LDS Church plans on building the temple.
Opposing this temple is as stupid as when Phoenicians blocked a Donald Trump skyscraper in its Biltmore business district because they thought it was too tall. What a great decision that turned out to be…