Mormon Missionary Killer Sentenced to 38 Years
James Boughton Jr. has been sentenced to prison for 38 years for killing one Mormon missionary and wounding a second in a January 2006 attack in Chesapeake, Virginia. Twenty-three-year-old Boughton was sentenced Monday in a Chesapeake Circuit Court.
In December 2008, jurors convicted Boughton in the shooting death of Elder Morgan W. Young of Bountiful, Utah. Boughton also was convicted of wounding Elder Joshua Heidbrink of Greeley, Colorado. The missionaries were shot while knocking on doors.
---
Legal Briefs: Mongolia Mormon Missionaries, Anti-Bias Ordinance, Valerie Hudson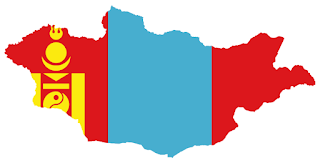 Due to a recent change in Mongolia's VISA laws some Mormon missionaries have had to leave the country. Salt Lake Tribune
West Valley City, Utah's city council to consider anti-bias ordinance which would protect gay and transgender people from housing and employment discrimination. Salt Lake Tribune
BYU's Valerie Hudson was recently announced as one of the top 100 global thinkers by Foreign Policy. Mormon Times. I took several classes from her as a student at BYU and I can vouch that she is an amazing thinker. One of my all-time favorite teachers.